MADS REFSLUND LAUNCHES EXCLUSIVE POP-UP RESTAURANT AT SONEVA FUSHI IN THE MALDIVES
The 12-month pop-up at Fresh in the Garden is inspired by nature's bounty based on the concept of 'Fire' and 'Ice'
————————————————
Acclaimed Danish chef and restaurateur, Mads Refslund, has launched a new pop-up restaurant at Soneva Fushi, the award-winning luxury resort in the Maldives. Located at Fresh in the Garden, a treetop dining destination that overlooks the resort's extensive organic island gardens, the pop-up is based on Mads Refslund's signature concept of 'Fire and Ice'.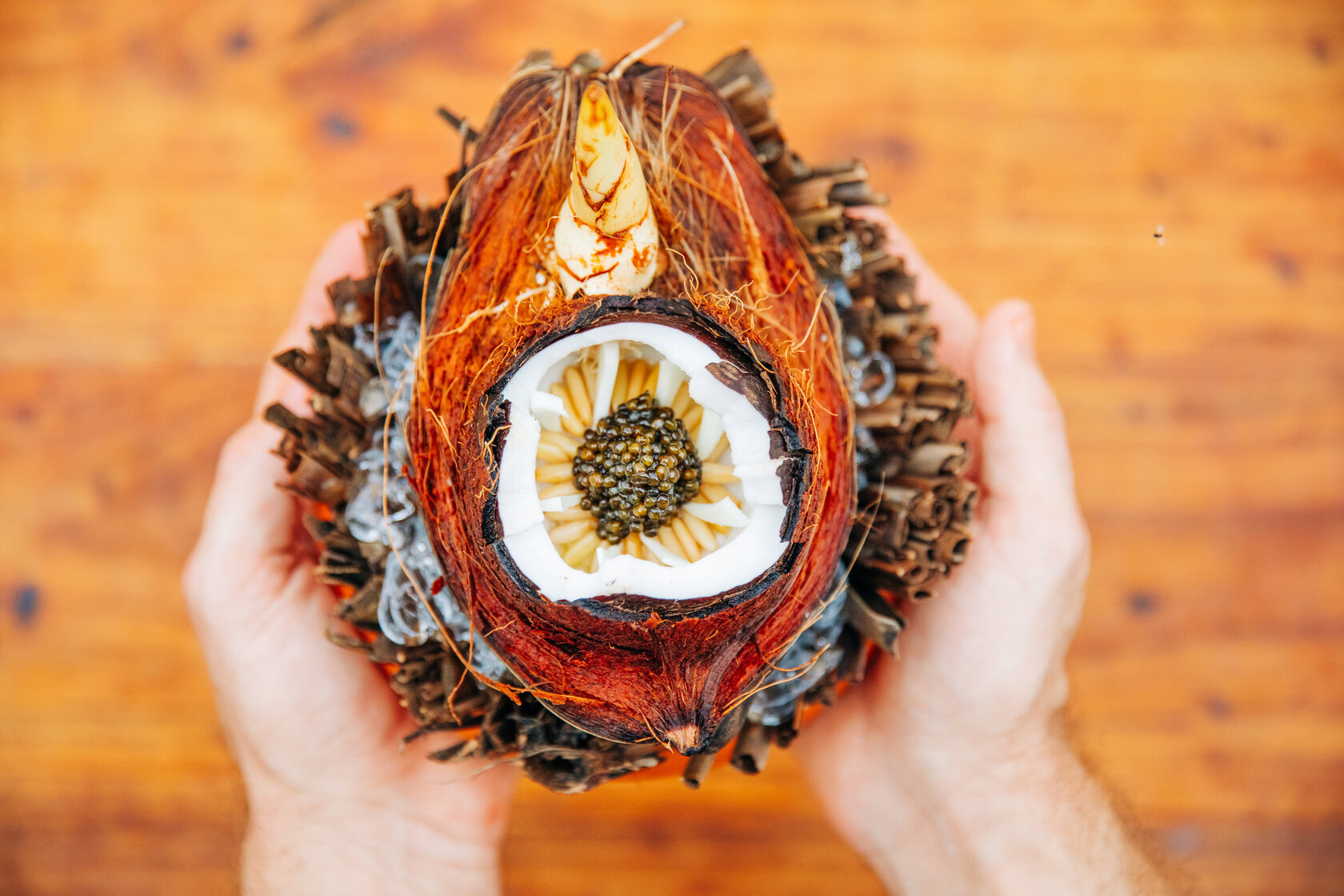 ————————————————

T H E M A L D I V E S
The 12-month pop-up will offer guests at Soneva Fushi a rare opportunity to dine with one of the world's most exciting culinary talents. One of the original three co-founders of Copenhagen's vaunted Noma, named the 'world's best restaurant' five times, Mads Refslund is both an advocate for New Nordic cuisine and a terroir-based kitchen.

His cooking has also pioneered the principle of 'bonding rawness', whereby raw ingredients are combined together based on their intrinsic values and flavours, with the aim of seeking the highest expression nature can provide.
"I always find inspiration in nature so to have the opportunity to cook among the treetops of Soneva Fushi is very inspiring," says Mads Refslund. "The key focus of the pop-up concept at Fresh in the Garden is 'Fire' and 'Ice', showcasing our natural instinct for how to work with nature's bounty.

The menu is evenly split: in 'Ice' items are untouched by heat, allowing them to reveal their pure beauty that nature has provided; in the contrasting 'Fire', cooking over live flame is used to enhance the ingredients. Together, the two sides create harmony and balance.


Mads Refslund has pioneered the principle of 'bonding rawness'.
————————————————
Mads Refslund's menu at Fresh in the Garden celebrates nature's purity, with a clearly defined focus on vegetables and seafood indigenous to the region. 'Ice' dishes include a sustainably-caught Maldivian tuna tartare with salted plum and hibiscus, or watermelon crudo, dragon fruit and red basil.

In 'Fire', prawns are cooked in lemongrass with velvet tamarind, while garden egg is served with aromatic herbs and black truffle.

For sharing, guests can try a whole fish, roasted in coconut husks, or the plant-based braised hearts of palm with white truffle and sunchokes. And for dessert, the choice includes sour banana parfait with pine nut miso praline and pandan, or dragon fruit with kiwi and yoghurt.

"We are delighted to welcome Chef Refslund to Soneva Fushi," says Sonu Shivdasani, CEO and Co-founder of Soneva. "Soneva has a long history of collaborating with world-renowned chefs to offer an exceptional gastronomic experience to our guests, whether through pop-ups such as this or our ongoing Soneva Stars calendar."
Founded in 1995, Soneva is an award-winning sustainable luxury resorts operator. At Soneva Fushi, Soneva Jani and Soneva in Aqua in the Maldives, and Soneva Kiri in Thailand, true 'luxury' is defined by peace, time and space. Each day, guests are encouraged to discover the SLOW LIFE, reconnecting with themselves and the natural world through rare, unforgettable experiences that inspire and enthral.
Soneva is a pioneer for responsible tourism, combining a conscientious, proactive approach to sustainability with exquisite luxury and intuitive personalised service. Carbon neutral since 2012, Soneva launched its Total Impact Assessment in 2016, a first for the hospitality industry, measuring its social and environmental impacts.

A mandatory 2% environmental levy is added to every Soneva stay, with proceeds going towards the not-for-profit Soneva Foundation to offset both direct and indirect carbon emissions from resort activities and guest flights.

The Foundation funds a range of global projects that have a positive environmental, social and economic impact.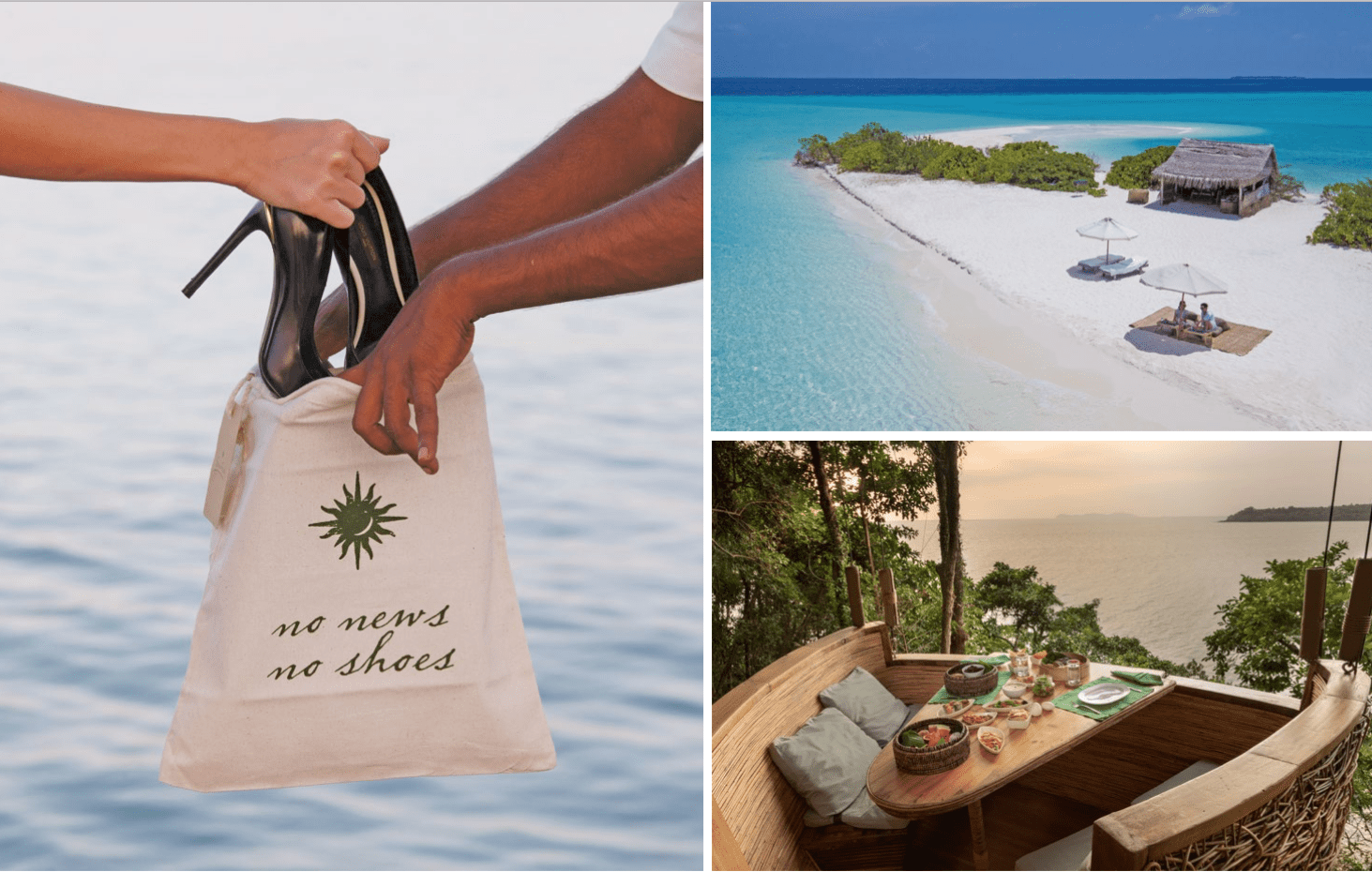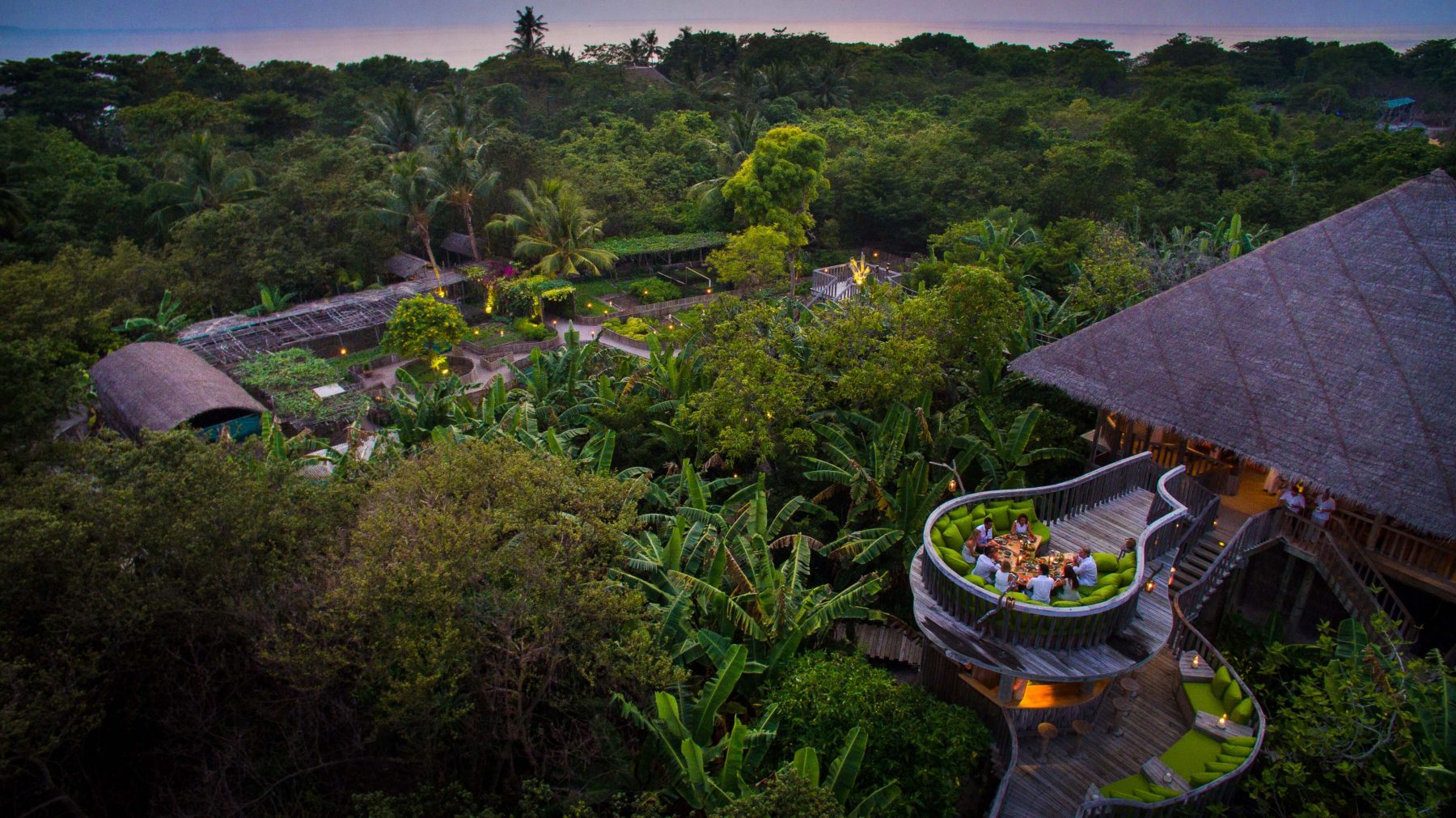 Fresh in the Garden, 15 metres up, seen from above with two organic gardens attached to the restaurant.
———————————————

For more information about Soneva, please visit www.soneva.com

For Chef Mads Refslund bio, please press HERE

For Fire and Ice menu at Fresh in the Garden, please press HERE

To download images, please press HERE
In case of further interest,
please contact Kristian Brask Thomsen at:
Bon Vivant Communications is a global gastro embassy specialising in culinary diplomacy, exclusive dinner parties, star chef world tours, cultural marketing, filmmaking and entrepreneurism.
The diplomacy speaks to a strong network of 600 journalists, bloggers and writers, as well as 5000+ global diners around the world.
————————————————
Hungry for more? Read Foraging in New Jersey with Mads Refslund